Greater Morgantown CVB Email Newsletters
Web Design, Web Development
October, 2017
Using marketing automation and lead generation tools, I designed and developed quarterly newsletters and landing pages based on user interests. We encouraged site visitors to indicate their interests and sign up to receive emails filled with content based on their interests including activities, events, blog posts and links to local business coupons.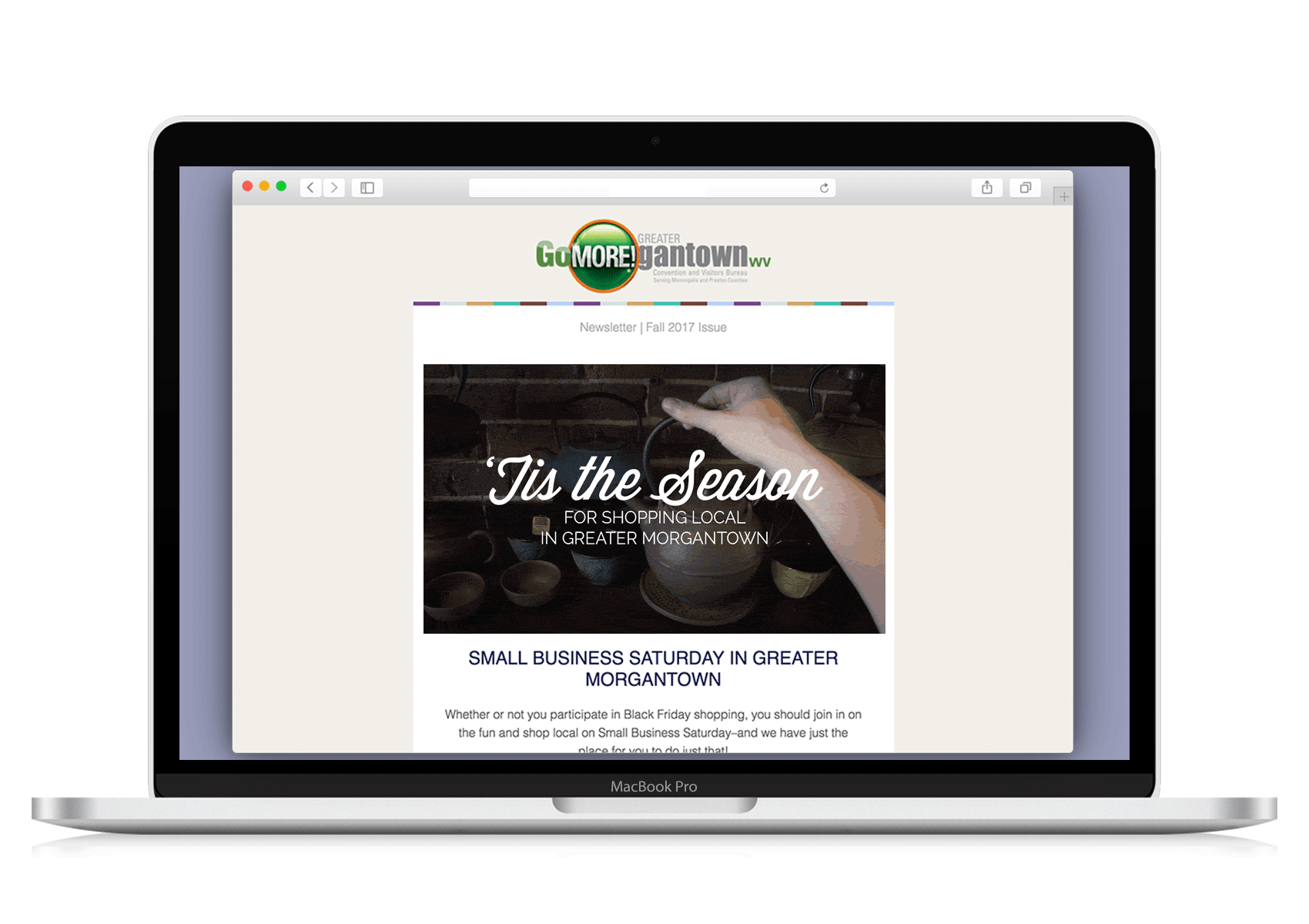 Interest-based Newsletters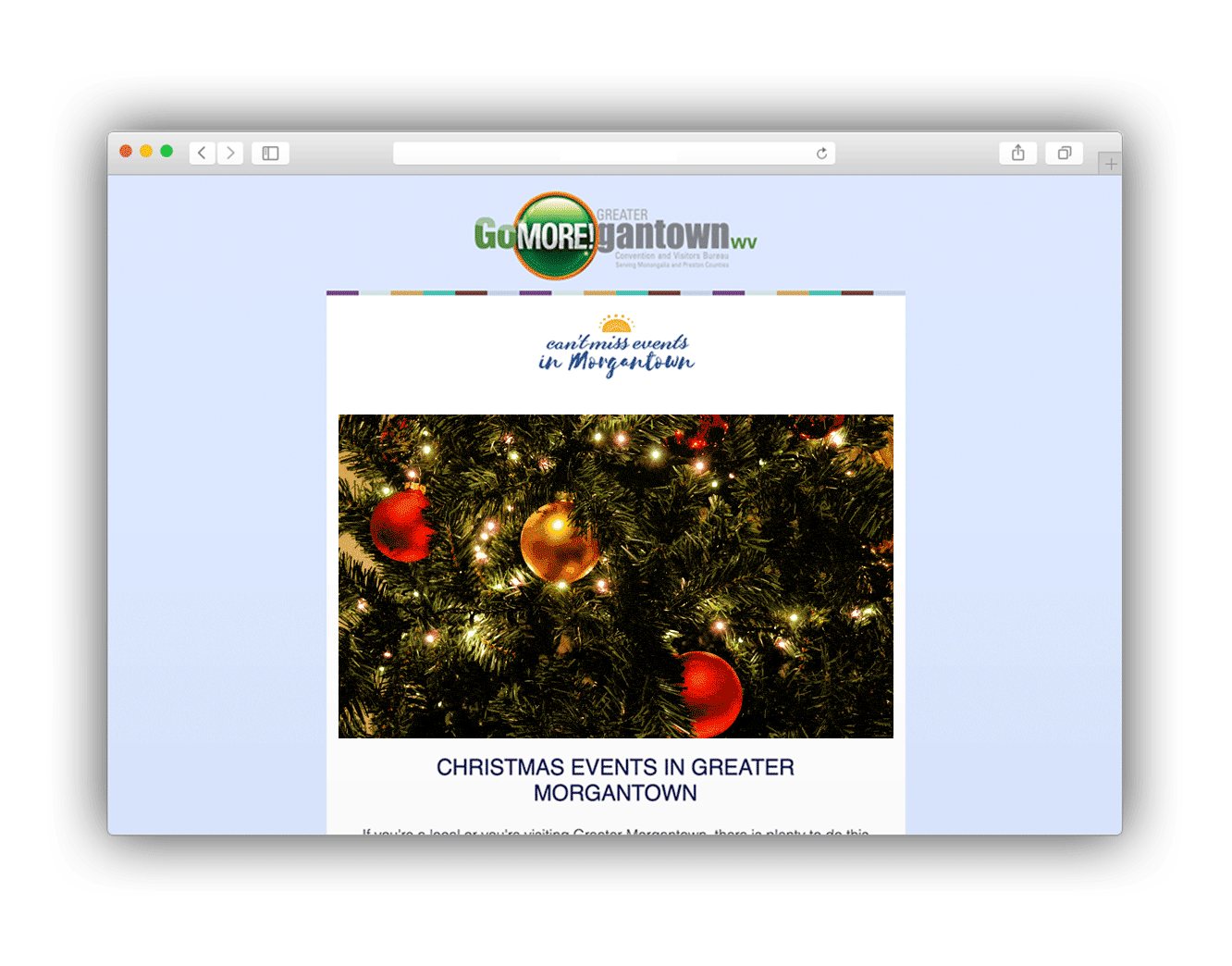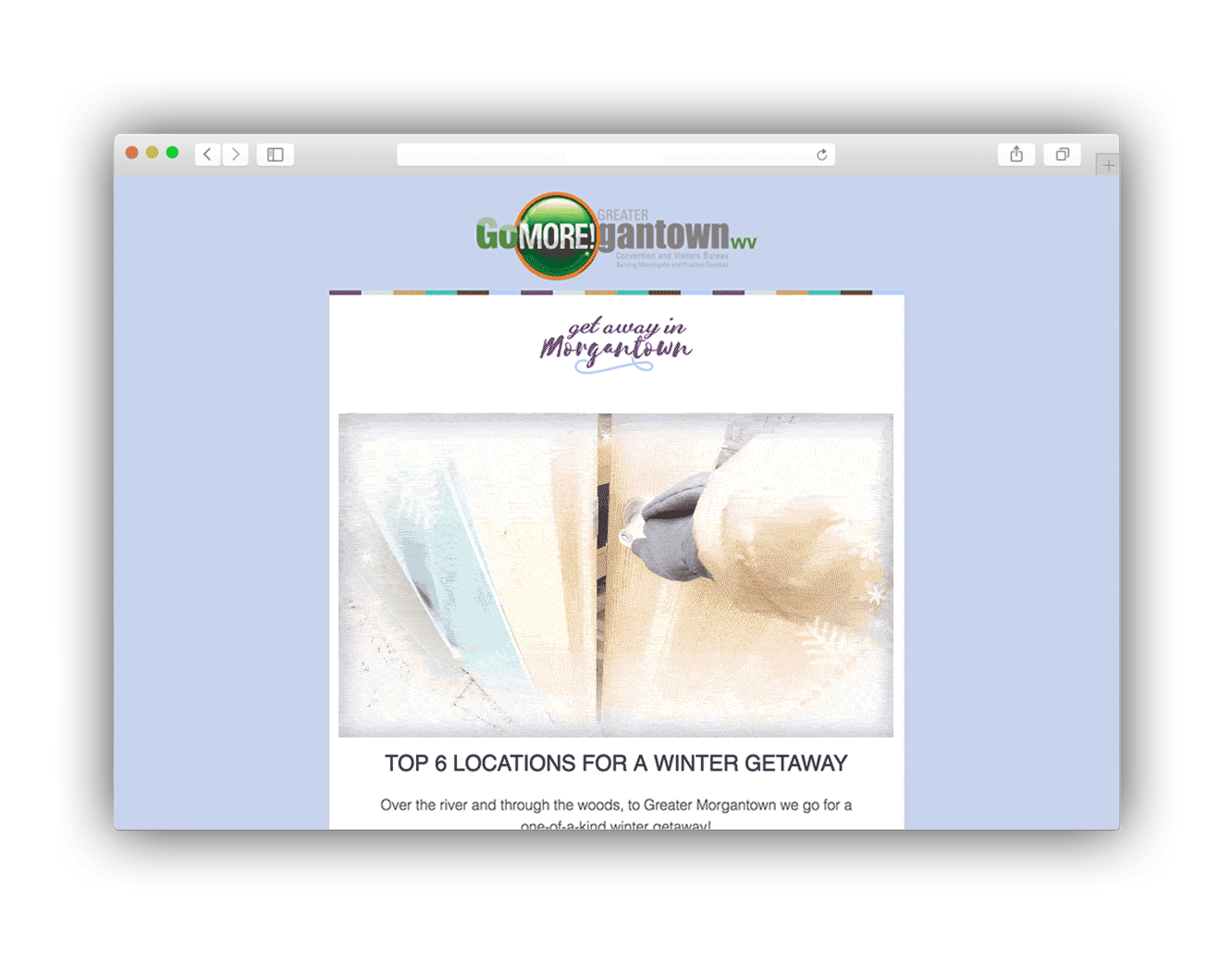 Work created as a full-time employee at BlaineTurner Advertising Inc.